Do y'all remember when I started going ape-shit over the dramatically artistic covers for a series of books...then happened to like the books as well? Yeah, well,
Stephenie Meyer
is probably one of my more favorite story tellers currently writing. I know most of y'all don't go for the paranormal stuff like I do, but can we all just admit that, if nothing else, this movie looks like a lot of fun?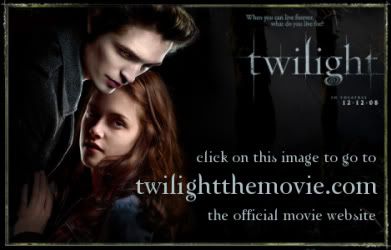 For the trailer...well,
YouTube
is teaming with them, but here's a nice video:
And, just to clarify the issue further...there's no fangs...no turning into bats...the paranormal aspect is rather...normal. Try it; who knows, you may like green eggs and ham.